Mission Statement
Mountain View Animal Emergency is a family of stewards providing compassionate emergency veterinary care to our community.
We focus on the specific needs of each individual case and tailor therapy appropriately while also addressing the owner's needs through client education and case updates.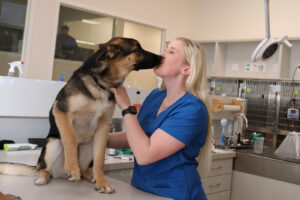 A Brief History
Hagerstown has needed an emergency veterinary hospital for some time, and it was the dream of Dr. Shawn Wilson to provide such care for pets in the area. Over several years, Dr. Wilson researched, planned, and absorbed as much information as he possibly could to make this dream a reality.
In October 2007, Dr. Wilson met with some local veterinarians to gauge the community's true interest in starting an emergency hospital. After receiving positive feedback from that meeting and a meeting with a veterinary consulting group, Dr. Wilson was ready to make waves.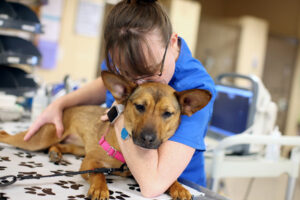 In the fall of 2008, Mountain View Animal Emergency opened, sharing space in Cumberland Valley Veterinary Clinic's facility. The emergency practice was open 24 hours on the weekend only. In April 2010, Mountain View Animal Emergency moved to its own facility located on Maugans Avenue.  With all the extra space and addition of three more veterinarians, we began treating patients nights, weekends, and holidays.  In the fall of 2016, MVAE opened 24/7.