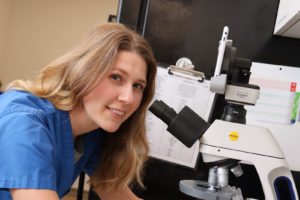 We're a 24/7, 365 day a year emergency facility. Founded in 2008, MVAE is a privately-owned emergency facility that has developed a regional reputation for excellence in emergency care for pets. One of our main goals at MVAE is quality, aggressive yet common sense medicine. We pride ourselves in the highest level of care and compassion we provide for clients and their pets. We have an exceptional team of highly skilled doctors, technicians, and receptionists to assist client's and their pet every step of the way. We work closely with our referring veterinary clinics to ensure all aspects of client care is considered.
MVAE is located in Hagerstown, Maryland, near the cross roads of I-81 and I-70. This provides easy access to our facility no matter which direction you are coming from. We are within driving distance to many major cities including Baltimore, Washington DC, Philadelphia, Pittsburgh, and New York City. We are nestled in a valley surrounded by small mountains that provide any outdoorsy person with all the reasons to celebrate any season. For more information on our lovely town, please visit hagerstownmd.org.
As an employee of MVAE you will receive a competitive salary and benefit package including health, dental, vision, life, disability, 401K, PTO, uniform allowance, generous pet care discount, and continuing education. We are very proud of our clinic culture and hold employee happiness as one of our many priorities as a company. If you are interested in emergency veterinary medicine as a career, we urge you to submit your resume. We are confident once you meet with us you will be hard pressed to find a happier working environment.
Our current positions are listed below. Please fill out the form below for the position you are interested in to submit your resume. We accept resumes at all times. Thank you for considering MVAE for employment. We wish you the best of luck in your job search!